Well, the interview with Brad Callen didn't happen this week (we are still working on that), but I am happy to announce that we are finally ready to let you know what the member only option is that I've been plugging for the past couple of weeks. Drum roll please…….
SEOrefugee will be offering custom T shirts for sale to members only starting next week. The shirt will have this image: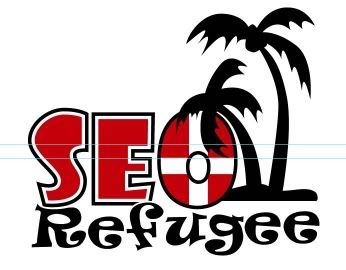 The shirt will only be available in white in the sizes of XXXL, XXL, XL, L, and M. It will let everyone know that you're a member of the SEOrefugee forums and provide instant respect and admiration. We will be putting up the order page shortly after we finish the maintenance on the site (don't forget, the site will be down for a while as we update our forums). Please be aware, we have a limited number of these exclusive member only shirts, so get them while they're hot!
I cant believe I forgot to mention the price! The shirts will be $14.95 plus shipping. Not a bad deal for a shirt that will make you more popular than BigDoug….
EDIT: Donna mentioned that I hadn't told you guys how to pay and she is of course right. When we set up the order page next week we will have a PayPal payment option available. If for some reason that option doesn't work for you, contact me and we will try to work something out. Thanks Donna!